Residents assured that raging forest fires of the kind currently razing areas of the Amazon are unlikely now that all the trees have been chopped down.
"The people of Helensburgh and the Lomond area can rest easy knowing that we've taken positive action to safeguard the environment." A source at Ridings Sawmills told us. "The chances of trees catching fire, burning and polluting the atmosphere are now greatly reduced."
Large areas of forest by the paths at the top of the town and along Highlandman's road are now barren land. The north face of Ben Bouie is now also strikingly bald, leaving an area more in keeping with post-accident Chernobyl than Helensburgh.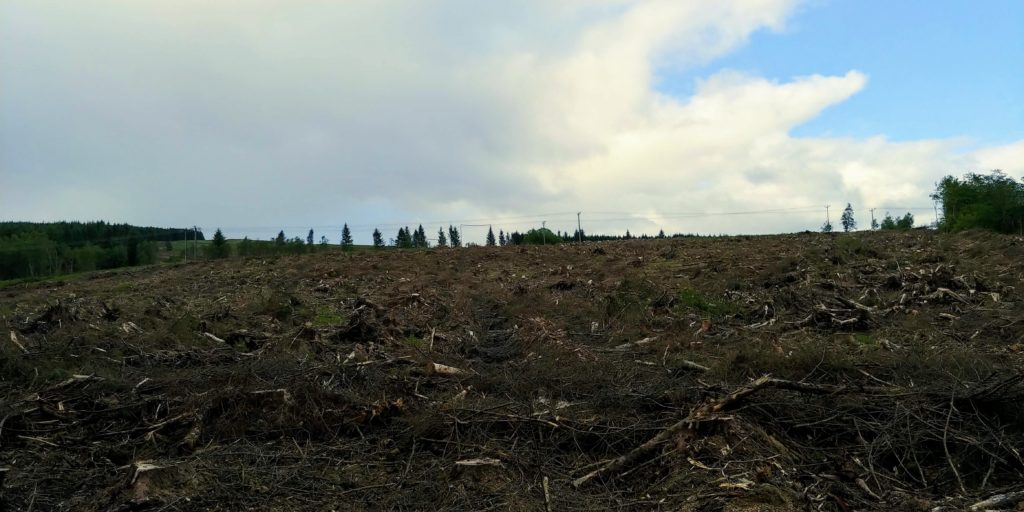 While this reporter remains unconvinced that felling hectares of trees is a valid way of protecting the environment, our source at the Cardross-based sawmill told us that work would continue in earnest.
"We're not done yet and we see the work we've carried out as an act of noble intentions toward the surrounding community. Whilst walking at the top of Helensburgh, people can now enjoy mostly uninterrupted views and… also dogs can't disappear off into the forest."